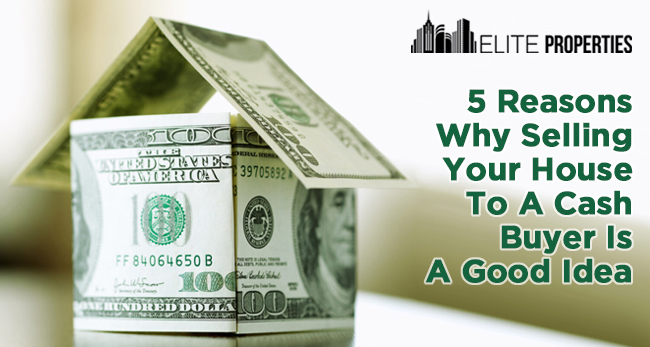 Is there anything more satisfying than having money in your pocket? Perhaps not when it comes to selling your house to a cash buyer. Selling your property to a cash buyer or contemplating cash offers for homes can help you walk away from the closing table with a lot more money than you started with. But, what exactly is a cash offer, and when is it a good idea to sell a house for cash?
What Is The Difference Between A Cash Offer And A Counter-Offer?
All-cash bids on a home for sale are known as cash offers. When a buyer gives a seller cash for the entire cost of a home instead of securing financing from a mortgage lender or another institution, it is known as a cash offer.
Most home purchasers require some form of finance to be able to purchase a property, which is usually in the form of a mortgage. A cash house buyer, on the other hand, will be able to purchase a property without the need for a mortgage loan or other forms of financial aid. Cash offers are often less than the full market value of a home, but there's a reason for that. To begin with, cash offers are low-risk because sellers are not concerned about buyer financing falling through. Second, the fact that the seller does not have to spend time, money, or resources selling, improving, or negotiating the property offsets the majority of the drop in the offer price.
Is It Common To Sell A House For Cash?
It's not uncommon to receive a cash offer. The most usual circumstance in which a cash offer is made is when a property is purchased by an investor or an investment business.
A homeowner can usually sell their home as-is in certain situations. A cash house buyer, on the other hand, may be interested in your property for a variety of reasons.
Some purchasers have cash on hand, like as profits from the sale of their prior house. In competitive seller markets, where financing delays may drive the seller to choose a more appealing offer, cash purchasers are also prevalent. This occurs because cash purchasers have an advantage over mortgage buyers when purchasing a home.
In addition, if the property is a fixer-upper, a cash sale may be able to assist the owners in selling their home as-is. When a house is approaching foreclosure, cash purchasers are frequently courted since homeowners must close fast in these situations.
Is It A Good Idea For Me To Work With A Cash Home Buyer?
Accepting cash offers for homes has various advantages. To begin with, the average mortgage buyer takes 30-45 days to complete the transaction, but a cash offer may take a week or two. Overall, in a competitive market, selecting a cash home buyer offer over a mortgage buyer will benefit sellers. The easiest and most successful buyers are those who present the fewest hurdles.
Elite Properties has been assisting homeowners in Washington, D.C., Virginia, Maryland, and Pennsylvania for years. We've helped thousands of customers sell their houses for cash, and as a consequence, we've established ourselves as one of the top real estate firms. We've helped every single one of our customers sell their home on their terms, for cash. If this sounds appealing, keep reading for the top five reasons why selling to a cash home buyer is a good idea.
A more adaptable and quicker sales process
Cash offers for homes are more appealing to sellers because there is no chance of the acquisition falling through and the transaction closes faster.
A cash home buyer does not require a mortgage since, as the name suggests, they already have the funds to acquire the home. As a result, the application and approval processes for mortgages can be bypassed.
There is less of a danger that the financing will fall through if you don't have to acquire a mortgage. Financial troubles, such as a job shift or identity theft, might cause a mortgage transaction to fall through. Furthermore, the mortgage underwriting process might take a month or longer, and there's always the risk that the purchase will go through owing to the buyer's inability to acquire financing during that period. As a result, mortgage purchasers have a lower level of trust and assurance.
There is no mortgage application, documentation, underwriting, or appraisal when you sell a home for cash. The buyer will need to arrange for title insurance and insurance, as well as present evidence of finances and sign closing documents, but this should only take a week or two. A buyer who makes a cash offer must produce proof of finances to the seller, demonstrating that the buyer is ready and able to close swiftly.
You don't need to hire a real estate agent when you sell your house for cash. As a result, you won't have to wait for them to take photos, advertise your home, or hold open houses for you. A quicker closing means more money in the seller's pocket.
A cash offer's closure entails merely a settlement statement, title, deed, and a cashier's cheque. Because no loan fees or transactions are required, there is less paperwork and overall closing costs.
There are no changes or updates that need to be made.
When selling your house for cash, you may usually sell it as-is. When you sell your home "as-is," the buyer has the option to take it or leave it. Before a buyer agrees to buy your house, you do not have to commit to making repairs or upgrades. As a result, with cash offers for homes, there are usually few, if any, contingencies.
There are no real estate fees.
When you make a cash offer on a home, you avoid having to pay a commission to a real estate agent. Commission fees are typically approximately 6%, which can add up to a significant portion of your selling price. A seller will save money on upgrades, bank fees, agency costs, and interest fees by taking less money from a cash house buyer than they would from a mortgage buyer.
Stay away from the nitty-gritty.
A buyer also does not require an appraisal, as a mortgage buyer's lender would. The mortgage lender requires a home appraisal, which is included in the cost of purchasing a home. As a result, a cash home buyer will typically skip this step. As a result, a cash offer can assist people in selling their houses fast by removing the cost and time associated with obtaining an assessment.
Some of the same fees will be paid by cash home buyers. For example, a buyer must pay an earnest money deposit as well as transfer taxes, escrow fees, and closing costs in either situation. In addition to homeowner's insurance, HOA fees (if applicable), and property taxes, the homeowner is responsible for purchasing homeowner's insurance.
Aids in the Avoidance of Foreclosure
If your home is about to be foreclosed owing to an unpaid mortgage, selling your house to a cash buyer will allow you to pay off your debt and start again. Elite properties have assisted innumerable homeowners in this predicament, as well as those wishing to downsize, sell a house they recently inherited, elders looking to relocate, and persons in a variety of other situations that necessitate a quick and painless home sale. Contact us immediately if you'd like to work with a cash house buyer. We'll work with you on your schedule, and you'll walk away from the closing with cash in hand.
Additionally, refer experts from Elite Properties who can assist you in making the right decision. We are a cash buying company that suggests we provide fast closings. Call us at 718-977-5462 today.