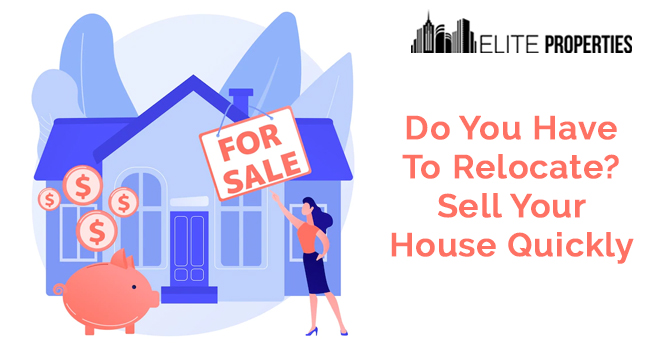 The necessity to relocate is one of the most common reasons for people to sell their homes quickly. In areas such as Washington D.C., Maryland, Virginia, and Pennsylvania areas, there are numerous government and military employers and employees, which frequently necessitate migration.
Moving is also necessitated by other life transitions. Downsizing for retirement, relocating to a warmer climate to avoid our harsh winters, or a variety of other circumstances may necessitate the sale of a home.
We'd like to tell you about our approach if you need to relocate and sell your house fast in Maryland, Washington D.C., Virginia, or Pennsylvania for any reason.
Repairs are not needed.
Even if your home is in good shape, there are always several issues that must be addressed before it can be sold. The expenditures might build-up, the time commitment can be lengthy, and repairs can be inconvenient. With Elite Properties you don't have to be concerned about these fixes. We will buy your house as-is, whether it needs major renovations or minor ones.
There are no commissions or fees.
The majority of the time, sellers must pay commissions and fees to both their real estate agent and the buyer's agent. So, if your house sells for $200,000, you'll have to deduct around $12,000 from the amount and pay it to your real estate agents. There are no commissions or fees when you sell to Elite Properties.
Cash Offer that is both quick and reasonable
We realize the need for speed when relocating and your hectic schedule. When you cooperate with us, we'll set up a same-day appointment to make you a reasonable cash offer. For you, it's quick and simple! You can also choose your exact closing date when selling to Elite Properties Homebuyers, ensuring that the sale of your house fits into your schedule.
You can also choose your exact closing date when selling to us, ensuring that your property sale works into your schedule.
Assist you with your relocation
In many cases, we can assist our clients in packing, organizing, decluttering, and relocating to their new homes. Another way we make the procedure as simple as possible for our valued clients is through this method.
Bottom Line
At Elite Properties, we strive to make the process as simple and stress-free as possible for our clients.
You don't have to bother about fixing your house, hiring an agent, paying commissions and fees, hosting open houses, or being subject to the schedules of possible buyers if you don't want to.
When we say we buy properties for cash and as-is, we mean it. No repairs, no inspections, no open houses, no agent fees, and a quick closing are all options for selling your home.
Refer experts from Elite Properties who can assist you in making the right decision. We are a cash buying company that suggests we provide fast closings. Call us at 718-977-5462 today.
We'd love to meet you and be delighted to demonstrate how simple the sales process may be. Get started right away with a free quotation!