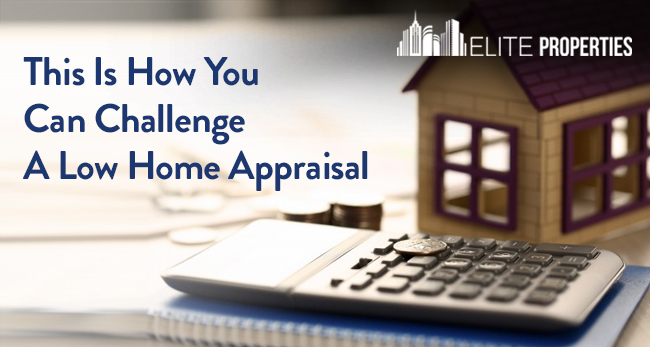 In order to assess property taxes, localities usually have a home appraisal. When you sell your house or refinance it, the bank is liable to order an independent appraisal. This is done to assure it is lending against the property's true value. The satisfaction of a home appraisal relies on if you are a seller, a prospective buyer, or a taxpayer. If you're someone who is unhappy with their home appraisal, scroll down to read our blog 'This Is How You Can Challenge A Low Home Appraisal'.
A thing to keep in mind is that not all homes are up for appraisals if you are a cash buyer you can opt out. Although, this only happens when the price inclines on the steeper end in the market a nd the inventory is low. However, if you are planning to finance your new home appraisal is mandatory. On the other hand, according to most housing experts, if you are paying for your house in cash, it is always better to know its worth.
The Multiple Kind of Appraisals
To understand better make sure you are aware of the multiple types of appraisals.
Many companies nowadays have started performing electronic appraisals to cut costs. Here, they do internet research on comps (comparable homes) fix the value of your home based on comps and other factors inclusively. Although, while in an online appraisal there are high chances that information on newly renovated rooms or items can be skipped. If something like this occurs, it might impact the assessment of your house as these things are not visible online.
Drive-by appraisals are another kind of appraisal that usually takes place for counties. In drive-by appraisals, a person may take the current picture of their home and comparables, again without the need to visit the house.
Lastly, the traditional appraisal occurs when the appraiser visits the house and gathers information. The appraiser further asks questions regarding improvements. Post which he/she will make a comparison to other similar houses in the area or town. Furthermore, a traditional appraisal may cost around several dollars, and takes place when a home is sold to the new owner.
Here's How To Challenge A County Appraisal
The reason for conducting a county appraisal is to assess property taxes based on the current value of your home. If you aren't thinking of moving any time soon, and when the assessment comes in lower than your expectations. A thing to consider is that your property tax bill will also be less. Additionally, if you want to sell your house in the future you can call the county auditor. There are many localities that allow you to appeal the assessment by providing proof of upgrades or improvements.
Furthermore, while evaluating the property a real estate agent researches the comps in the area. This means using the county's assessed value may not hold as much importance.
Here's How You Can Challenge Other Appraisals
If you're buying a house and the appraisal comes in too low, it will result in declining your mortgage loan approval from the lender. Although, you still have multiple options to try before giving up.
First off, as the purchaser of the appraisal, you are entitled to view the appraisal. Make sure to work closely with the seller's real estate agent and ensure all major upgrades are taken care off while the assessment. Additionally, ask the seller's real estate agent to talk to the appraiser about the comps they examined while finalizing the selling price.
You can also request the appraiser to re-examine their results based on comparables. If there are a handful of recent sales in the neighborhood. The appraiser may have found similar homes in other neighborhoods that weren't comparable as initially thought. If you can provide authentic information to the appraiser there is a possibility they might reconsider the assessment.
Lastly, remember to always be polite while challenging an appraisal. The appraiser may not want to admit that they're wrong while putting in a place of defense. Make sure you challenge the assessment with absolute respect and talk it through.
Bottom Line
There might be times where a low appraisal may work in your favor regardless of your status. Remember, an appraisal relies on multiple factors starting from the home's condition, its market value, and comparables.
Furthermore, if you have strict time constraints and are planning to sell your house fast you can get in touch with Elite Properties. We buy houses for cash and make an offer based on the fair market value. Also, we offer fast closings so that you can work according to your timeline. Call us today on 718-977-5462 to know more.